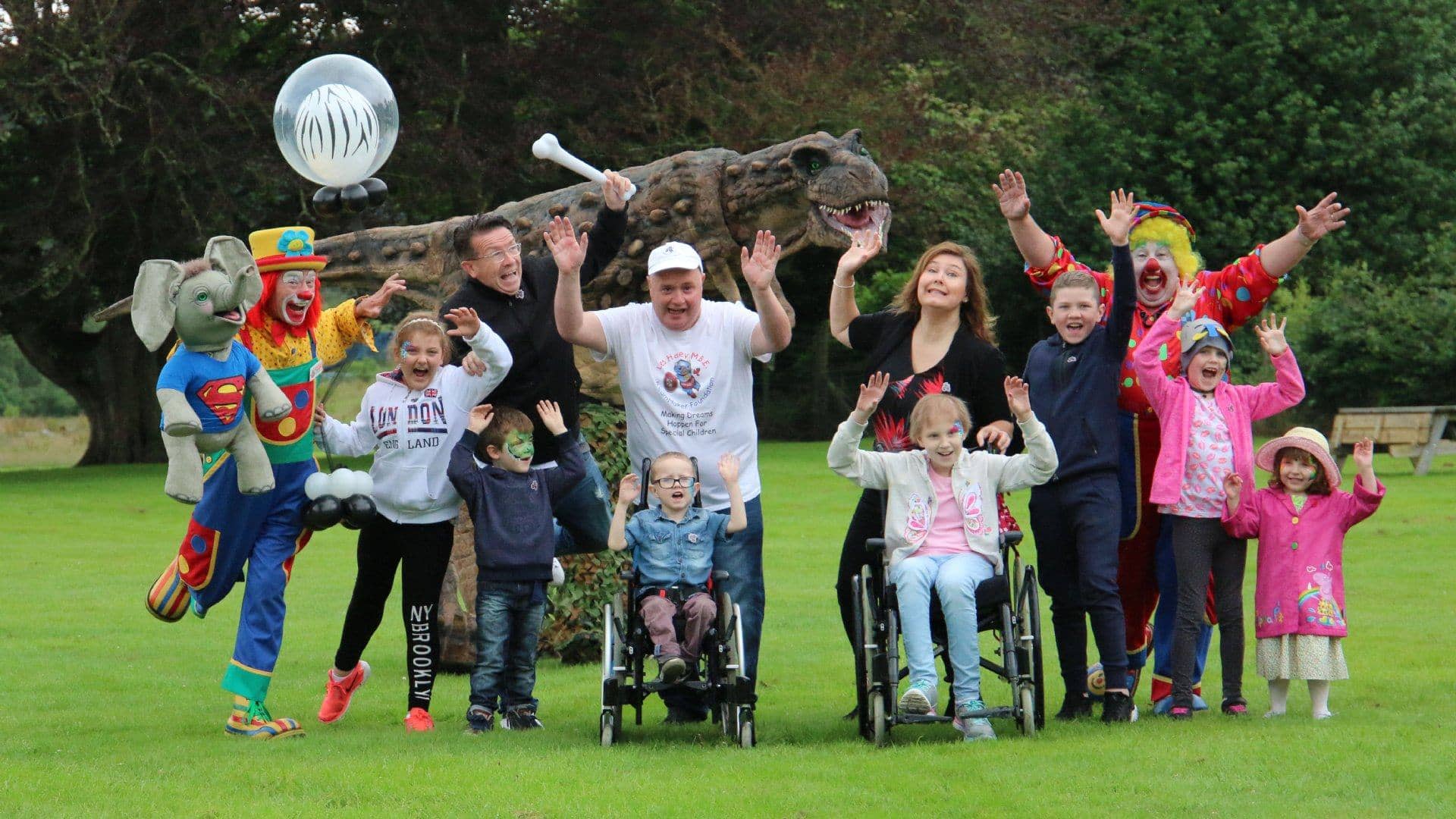 Blair Drummond Safari Park Fun Day
July 10, 2016 |  7years | General
We held our annual family fun day at Blair Drummond Safari Park near Stirling on Sunday 10th July 2016 and what a fantastic day it was.
We had the characters Dave the Minion, Honey Monster and Cookie Monster there to welcome the families to the huge marquee.
Over 200 families were welcomed with crisps, juice, sweets and biscuits and a fantasic facepainters who seemed to paint every face in the marquee.
The fantastic Mark Cox and Jane McGarry (Tam & Isa from Still Game) came along to meet the Dreammaker kids.

The children were given animal masks, stickers and colouring books before heading out into the safari park to see the animals, rides and everything else the park had to offer.
1pm was lunch and the Marquee was buzzing again because now Bubbles and Douglas the Clown and Scotty were there to entertain the Children (and parents) with their magic and jokes.

The caricaturist was a huge favourite and I'm sure everyone will agree it was a fantastic day and all our DreamMaker Families had a great time.

See you all again next year .....