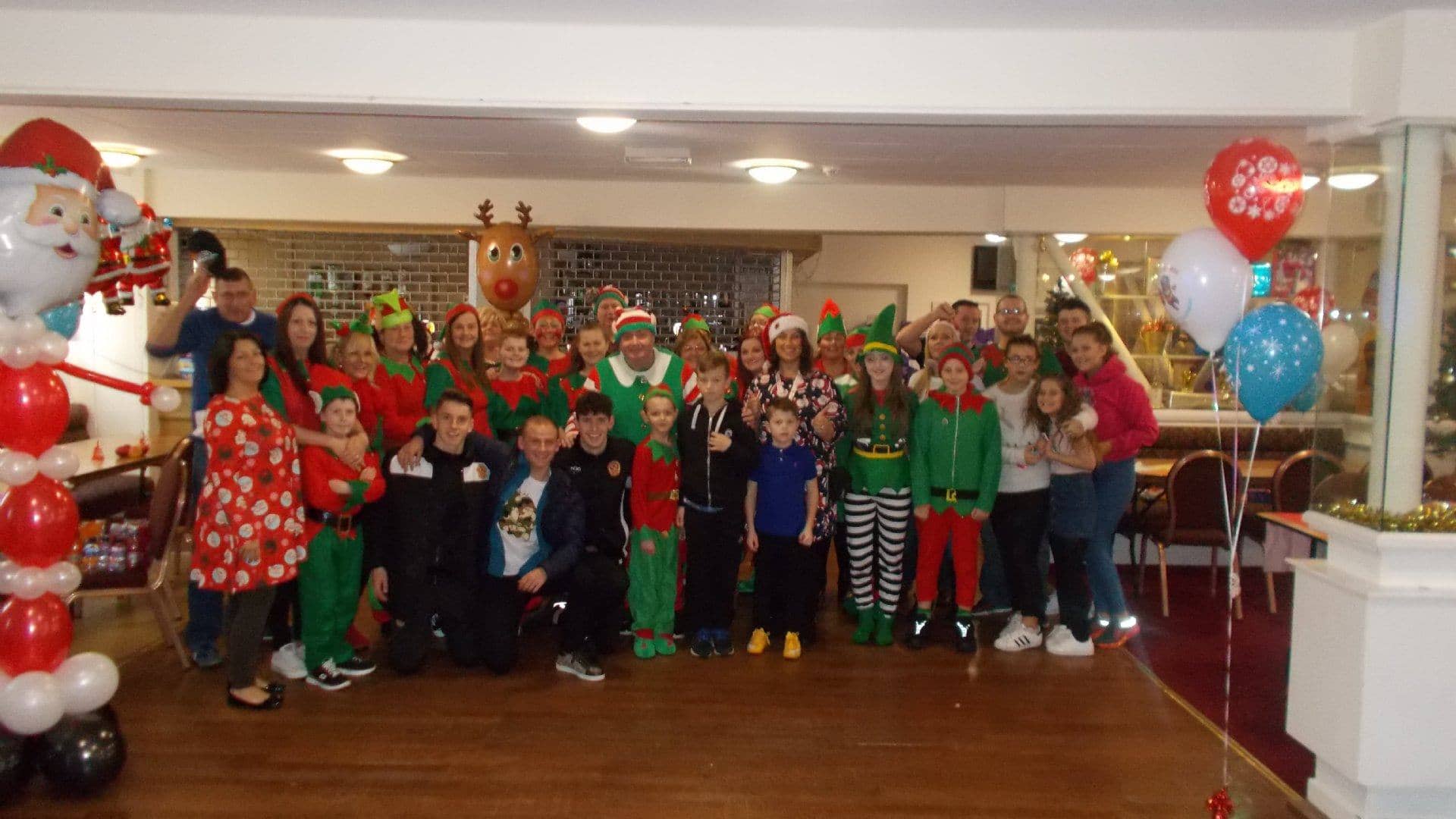 December 6, 2015 |  8years | General
Christmas Party 2015
We held our annual Christmas Party on 6th December in Motherwell Football Club. We were joined by over 200 excited families who had been looking forward to a day filled with fun and smiles and they were not disapointed.
The Cast of The Motherwell Civic panto Snow White came along and danced and sang with the kids, X Factors Nicholas McDonald helped with the kids singing competition, Rangers players Dominic Ball and Nathan Uduwa had a go in the fire engine with the kids and joined in the games, Bubbles the Clown had the kids and adults laughing all day.

The main man Santa Claus was piped into the hall by jingle bells on the bagpipes and the excited kids all huddled round waiting on their name to be called to receive their gifts from Santa and the Elves.

We would like to thank everyone who helped make this years Christmas happen, we were overwhelmed by the amount of donations of toys and food and are proud to have shared the kindness by passing anything we had left to other fantastic causes in the local area.
Finally we would like to thank all our fantastic volunteers who worked tirelessly in the weeks leading up to the party as well as on the day itself. We couldnt give the kids a great day without their hardwork.