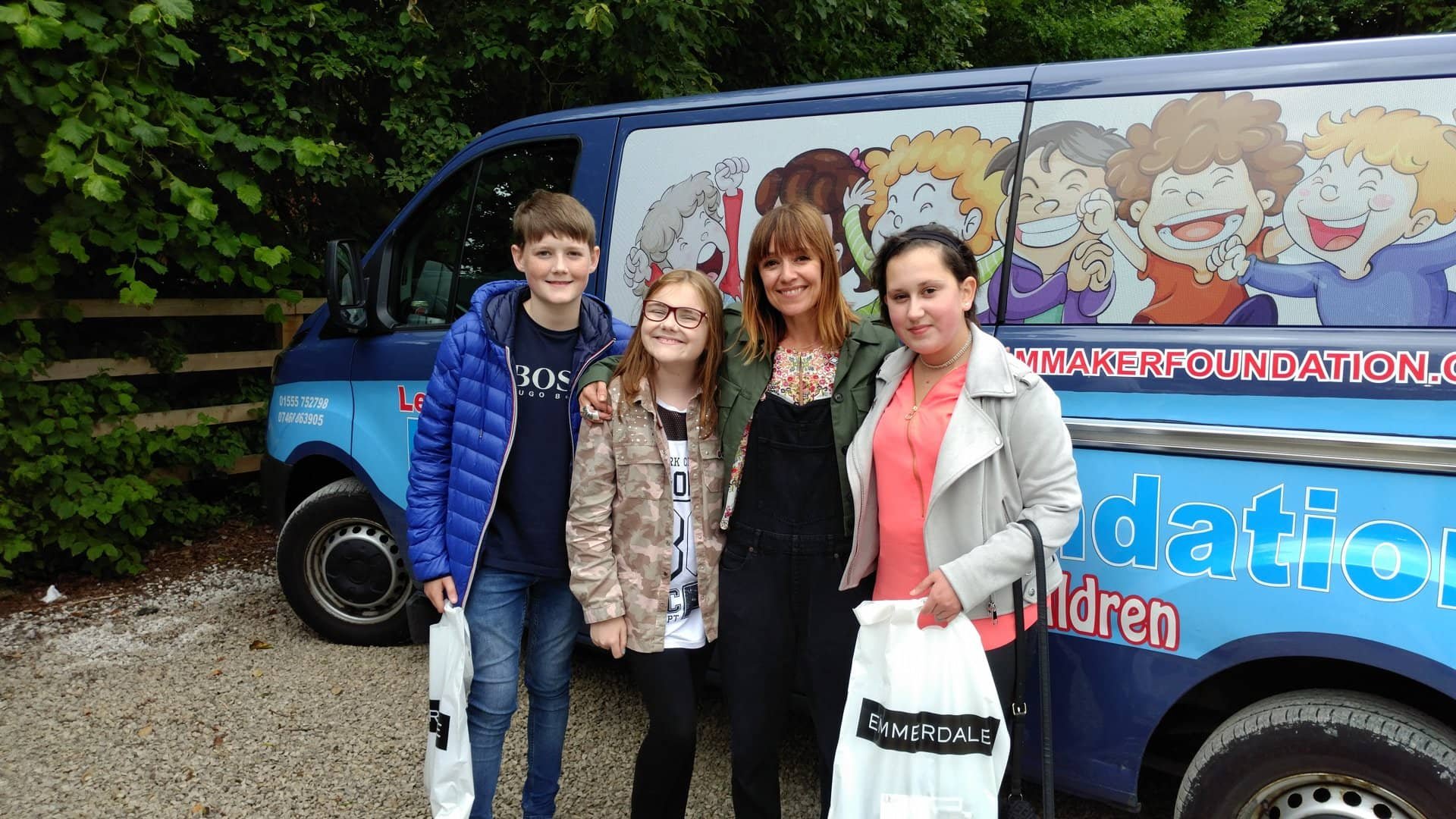 July 12, 2017 |  6years | General
We were invited down to The Emmerdale Village to get a VIP tour by the gorgeous Zoe Henry aka Vet Rhona Goskirk.
So we thought we would make the most of it and travel down to Leeds the day before and have a night staying at the picturesque Leeds Dock. Les and Angela took the wee DreamMakers out to dinner and Les even bought the girls a handmade chocolate rose which they loved. In the morning we jumped in a water taxi and saw some of the city by boat which was fab.

We then headed to where the Emmerdale Village outdoor scenes are filmed and were met by Zoe who couldnt have been a better tour guide and showed us all the characters houses, shops, factories. Dingles garage and of course The Woolpack Pub.
The kids had an amazing time and had even to be quiet while "mad Emma" was filming a scene in the graveyard. After spending 3 hours on the set Zoe then gave the kids a goody bag filed with Emmerdale goodies for them to take home.

After we said a fond farewell to a fantastic visit to Emmerdale we headed back to Leeds for a shopping trip and did the wee DreamMakers shop lol.

When we were home and the kids back safe and sound with their parents Les said. "These trips are what its all about seeing the kids smile and having fun and also making new friends for life"