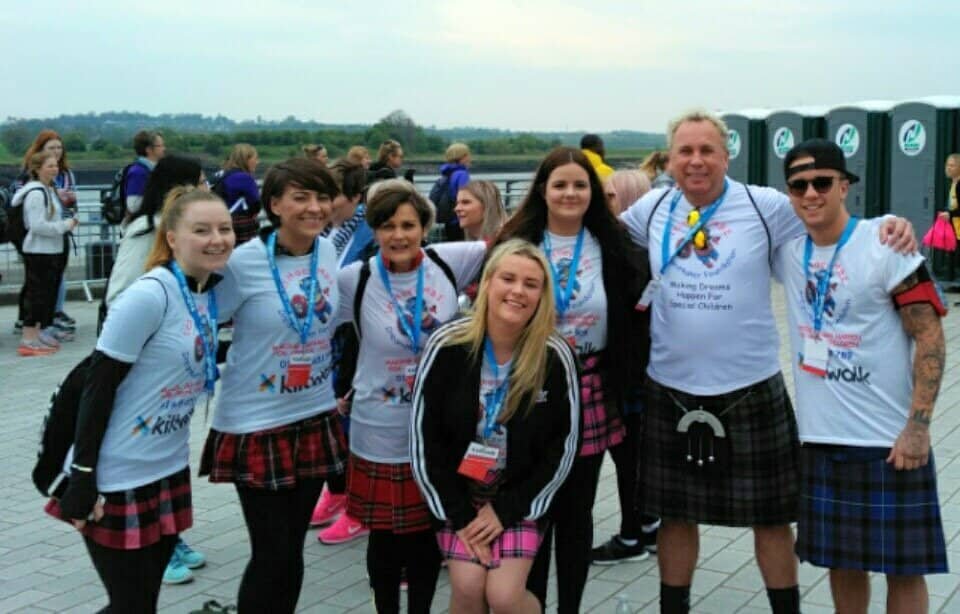 February 27, 2018 |  5years | General
O
n 29th April we will put on our walking boots and Tartan to walk either 23 miles or 15 miles in
The Glasgow Kiltwalk.
Over 120 walkers and even our very own Laura and Les are taking up the challenge to walk and raise funds for us and WOW what a team they are.
We are so proud and thankful to everyone single of them.
Les Hoey MBE DreamMaker Foundation had more reasons than ever to get walking, thanks to an announcement from Sir Tom Hunter that he is adding 40% to anything that you raise. So if you raise £200 through sponsors the charity will get £280. fantastic eh !!!!!!!!

If you would like to join us and have fun while raising funds for some amazing Scottish children give us a call at Dream HQ on 01698 651789 or click on the become a fundraiser button at the bottom of the home page. We would love to hear from you ;)