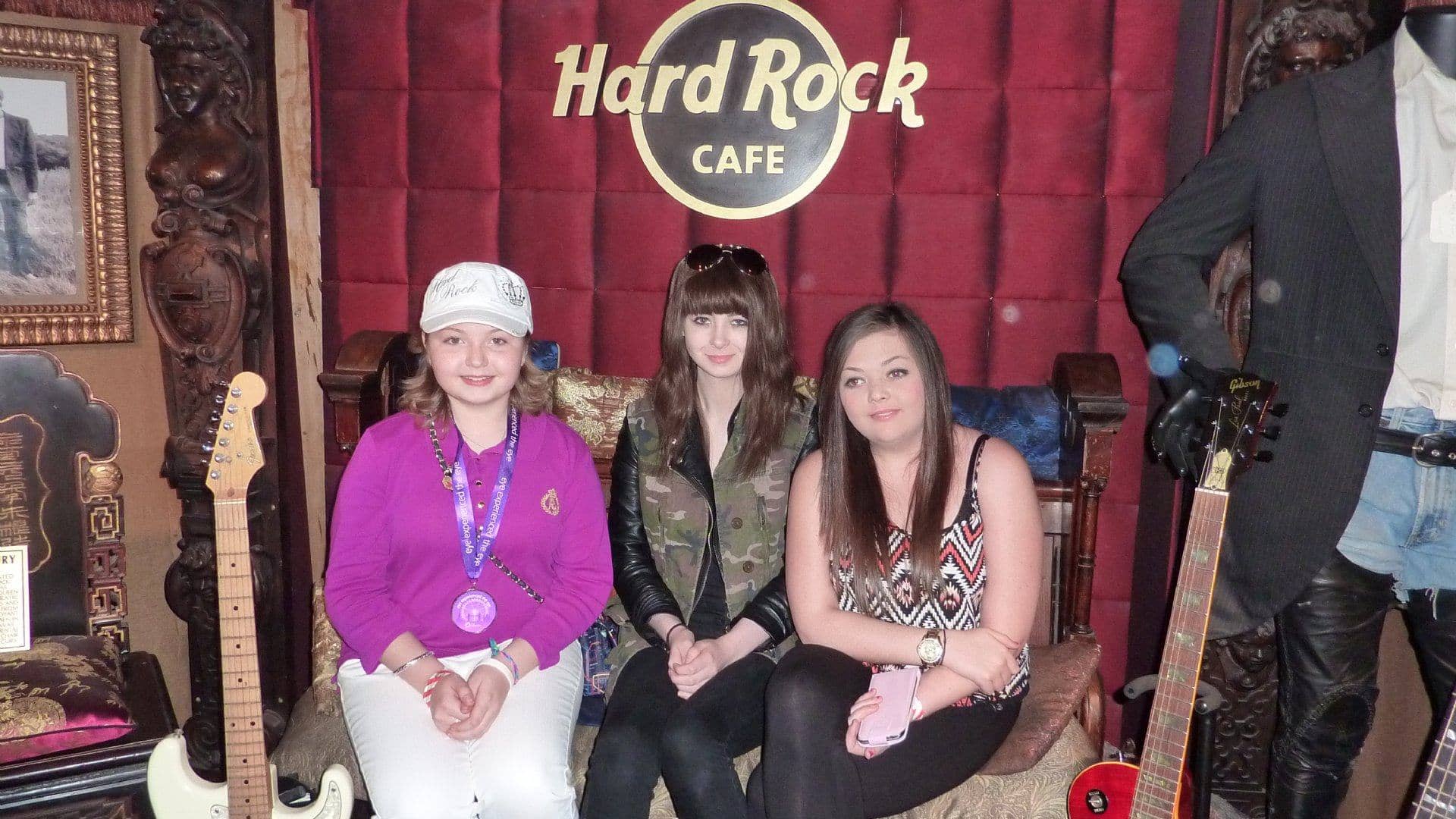 London Trip 2015 Capital FM Summertime Ball
June 6, 2015 |  8years | General
Well what can we say about our amazing trip to London,
3 beautiful special girls gave us the pleasure of their company for this years trip.
We stayed in Edinburgh on Friday night as we had an early start on Saturday morning.
We went out in the capital and had dinner in TGIFridays and then headed back to our hotel The Radisson Blu on the Royal Mile. When the girls got back to their room there were soft drinks and Cupcakes waiting for them from the hotel and goody bags from DreamMaker Foundation ( we would like to Thank Dobbies Sandyholm , Lush, Hotel Chocolat, Next for helping us with the girls goody bags).

Saturday morning we head to Edinburgh Waverley Train station for our journey by Virgin First Class train direct to London Euston, where we have our Limousine for the weekend waiting to pick us up and take us to our hotel in London, The Crowne Plaza. Its a wee break and a quick change and we are off to the main reason we are in London The Capital FM Summertime Ball at Wembley Stadium. The girls had an amazing time dancing away to Rita Ora, Olly Murs, Avici, Martin Garrix, Ariana Grande and many more big stars. As the night came to an end Wembley was alight with fireworks and we made our way back to the Limo and our hotel for the night.

Sunday morning and its up for breakfast before heading to The London Eye for a birds eye view of this beautiful City then lunch and more goody bags for the girls from Hard Rock Cafe London. We then headed back to the train station for our Virgin train first class journey home. Les Hoey MBE DreamMaker Foundation had a Ball with the girls and we are looking forward to planning next years trip already .............................................