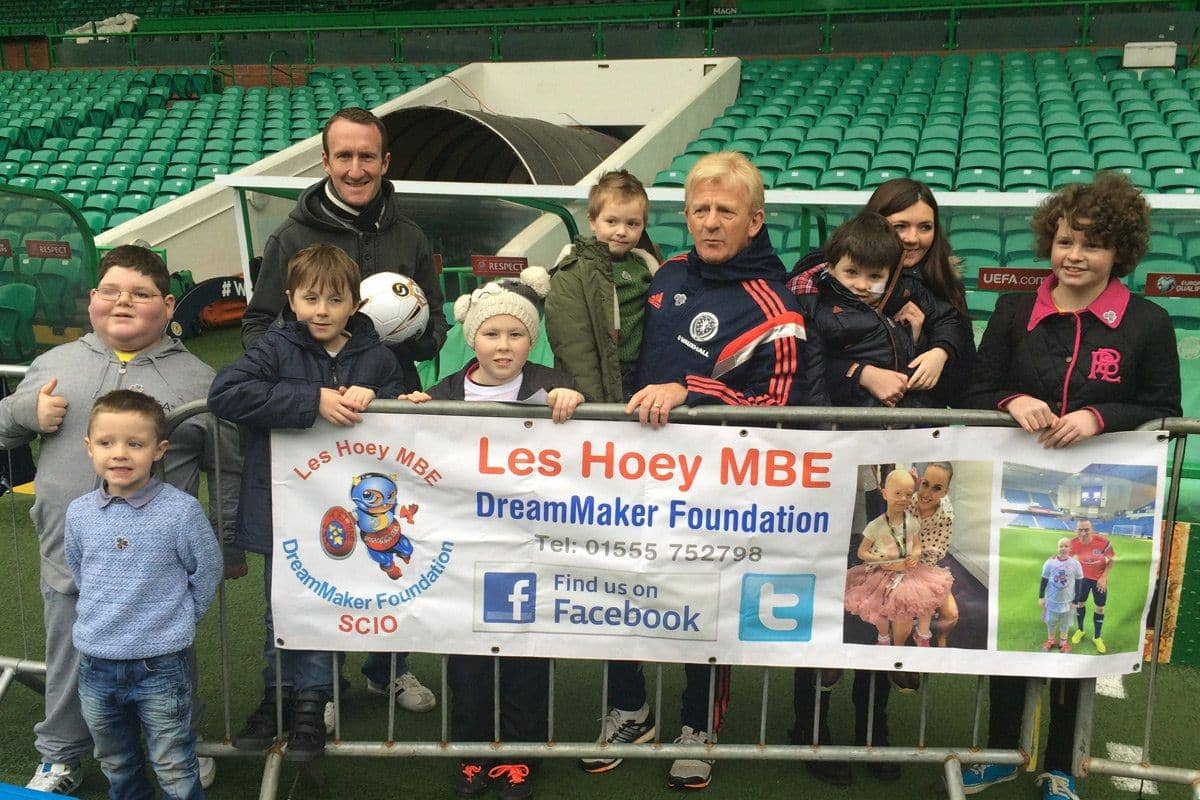 National Team Manager Gordon Strachan Meets The Kids
November 13, 2014 |  9years | General
We were invited to watch the Scotland National Football Team as they trained at Celtic park in Glasgow before their Qualifying match against Ireland.

We sat in the dug out and watched them train. The team included our own Patron Lewis MacLeod who we are very proud of. Afterwards the team came over and spent time with the children and signed their footballs and tops.

As he always does, the Manager Gordon Strachan came over and asked about the children and where they had travelled from, He chatted to the children about their illnesses Gordon always goesout of his way to make the children feel special and spends along time chatting to them.
One excited little football fan Stevie Jo Kirkpatrick age 10 from Dumfries who is a massive Scott Brown Fan got to play on the pitch alongside Scott and even scored a goal against him. He said Stevie Jo was their good luck charm.

Gordon is usually seen with his DreamMaker Mr Wiz Badge on his Jacket . Have a look the next time you see him.