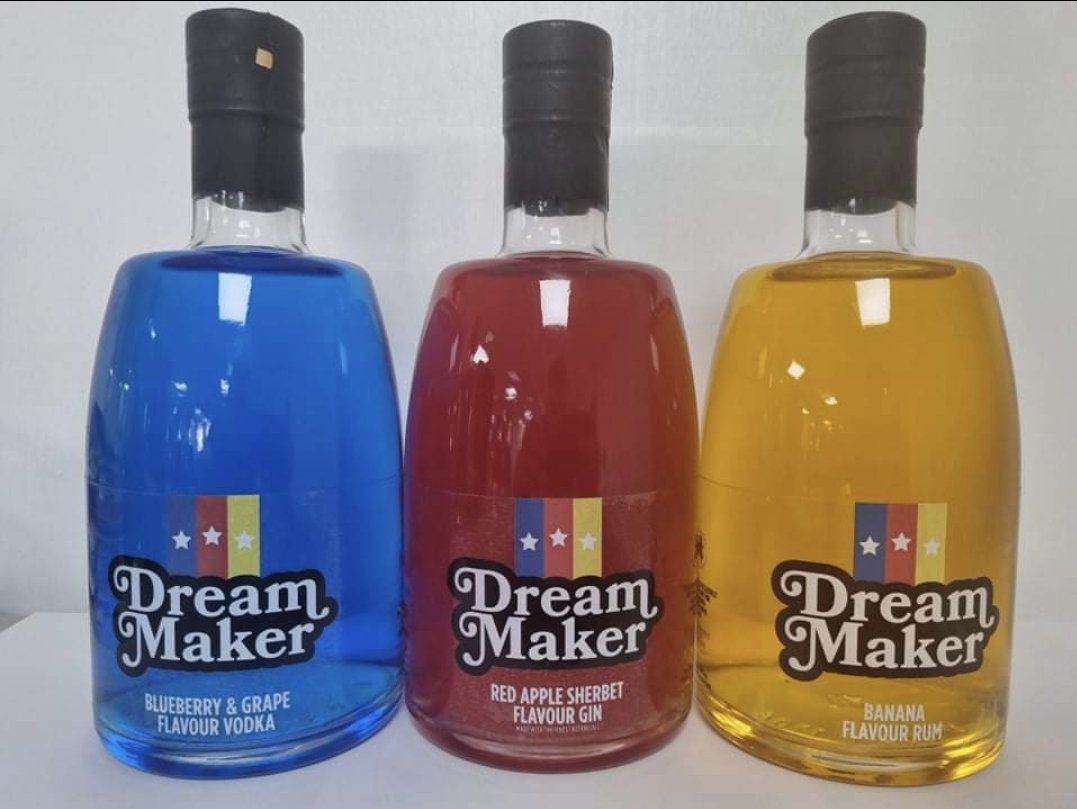 Our Flavoured Spirit Range
September 5, 2021 |  2years | General
With Covid having a HUGE effect on our donations with all our fundraising events and collections being cancelled, Team DreamMaker were really put to the test to come up with new ideas to keep money coming in to support all the new children diagnosed during this time.
We are so proud of our new range of Flavoured Spirits. We worked with Lewis an award-winning distiller from Distillutions in Arbroath Scotland and have produced what we think is 3 Fantastic drinks in the charity colours.
All 3 of our spirits are small batch 70cl and are 40% alcohol content.
Red Apple Sherbet Gin
Blueberry and Grape Vodka
Banana Rum
You can buy them and get delivered right to your door by clicking the SHOP tab at the top of this website.
They are also available in over 20 Bars and Restaurants across Lanarkshire, just ask next time you are having a night out.
We are so happy with the feedback so far and are over the moon that you are loving tham as much as we do.

If you would like to stock it in your Bar and support Sick kids in your area please drop us an email to Angela@leshoeymbedreammakerfoundation.org or give Angela a call on 07468863905.