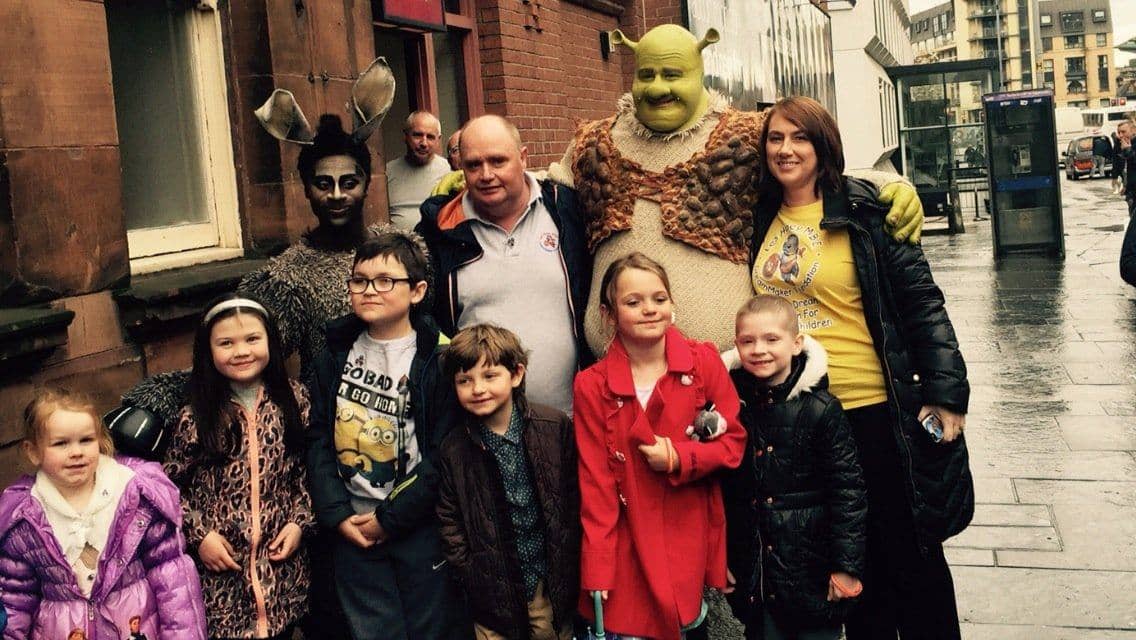 Shrek The Musical at The Kings Theatre
April 29, 2015 |  8years | General
The charity took 9 children and their parents for lunch in Glasgow and then on to see Shrek The Musical at The Kings Theatre. The kids with their Shrek and Princess Fiona ears (and the adults) loved the show.
The kids met the man in green Shrek himself and his noble steed Donkey before the show, after having arrived at Theatre in a Pink Glasgow Taxi Cab.
The children thought the show was amazing as they watched the unlikely hero and his loyal steed Donkey as they embarked on a quest to rescue the beautiful (if slightly temperamental) Princess Fiona from a fire breathing, love-sick dragon.
The show featured new songs as well asthe cult Shrek anthem I'm a Believer. Shrek the Musical brought all the much-loved DreamWorks characters to life, live on stage, in an all-singing, all-dancing extravaganza. The kids sang and laughed for the whole two and a half hours.