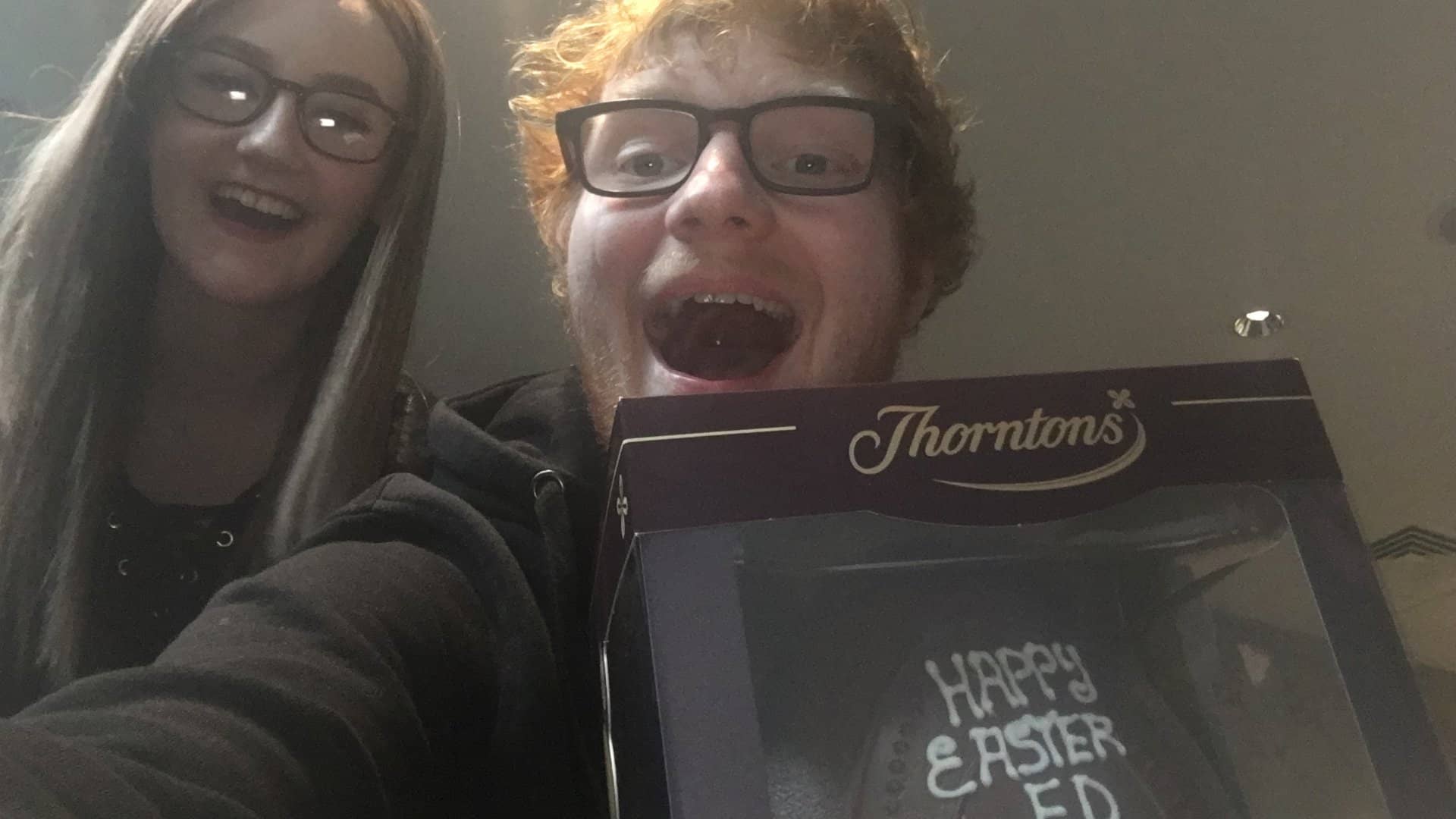 November 5, 2017 |  6years | General
When Ed was in Glasgow recently for his two sell out shows at The Hydro. He was more than happy to meet our wee DreamMaker Nicola. They hung out backstage and chatted about the show before Nicola gave Ed a huge Easter Egg which he loved.
Nicola was given a tour of backstage and even into the special room where all Eds precious guitars are kept during the show.

After some selfies and some autographs and just before they said goodbye Ed said Nicola had to go to the merchandise stand and pick anything she wanted, but he particularly recommended the hoodies and said they were cosy.
Nicola and Eds Tour Manager went to the stand and he told her to pick anything and she did... jacket, Hoodie, Tshirt, Mug, Badge, you name it Nicola got it.

After the show Nicola said " What a night. It Was Amazing Thank You"